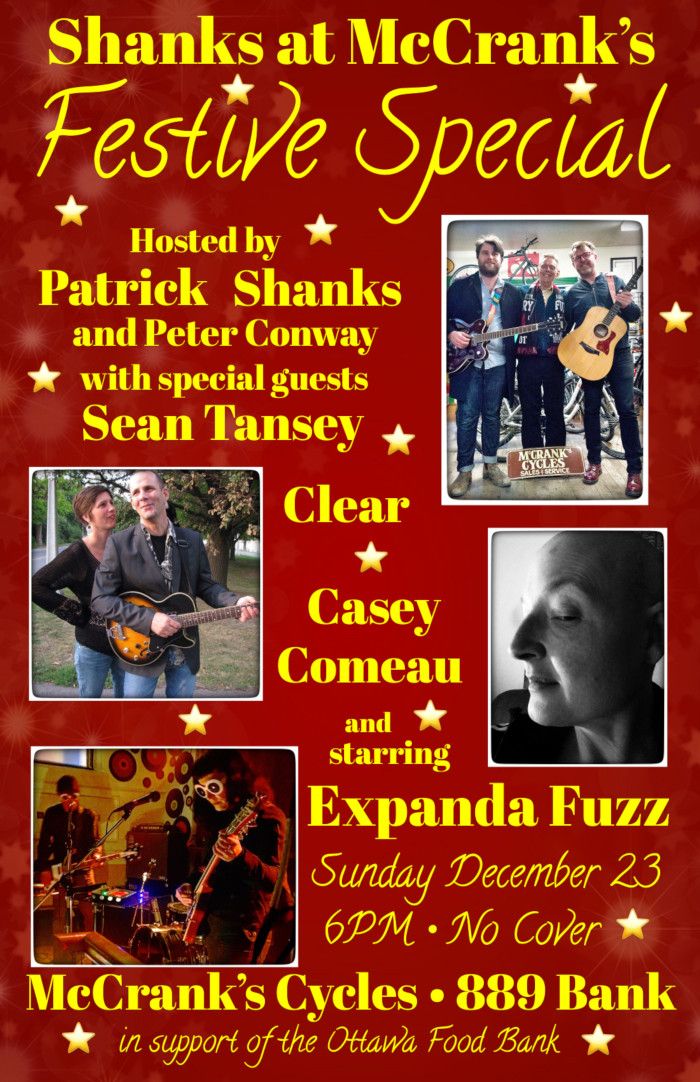 We're joining some friends to put on a show in a fantastic little local business to raise some funds for the Ottawa Food Bank this season. 
Come by McCrank's Bike Shop on Bank St. in Ottawa, 6pm on Sunday Dec 23. 
Bring your own cheer, but more importantly, bring some bills to stuff in the pot for the food bank. 
Details: 
6pm! 
McCranks 889 Bank St, Ottawa
Hosted by Patrick Shanks & Peter Conway
With guests:
Sean Tansey
Clear
Casey Comeau
Expanda Fuzz