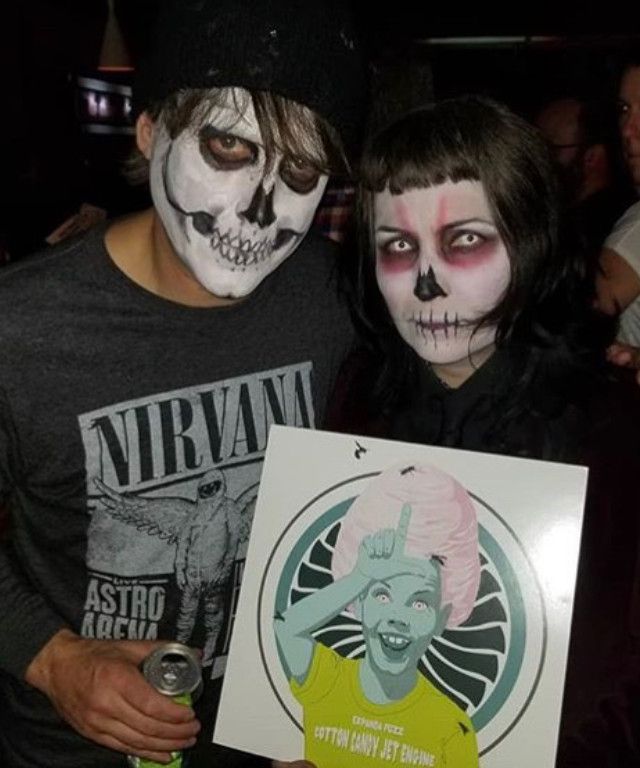 Photo of Expanda Fuzz by Matias Munoz for Ottawa Showbox, who presented the show!
Thanks to everyone who came out and celebrated the release of 'Cotton Candy Jet Engine' with us! 
The costumes were awesome and Deathsticks and Pacer absolutely rocked Bar Robo. If you missed their sets, be sure to check them out online and catch them soon.  
You can still get your vinyl copy here if you want to grab one before they're gone. We only made 212 copies on pink vinyl and they are going FAST!
Next Ottawa show for Expanda Fuzz is December 6th. More details sooooooooon!